Well, a long over due update here!!
The rear end is all finished now with the new adjustable coilovers fitted, and another brace from the suspension arm crossmember back to the chassis just to be sure nothing moves under power or while drifting also stiffend things up a touch too!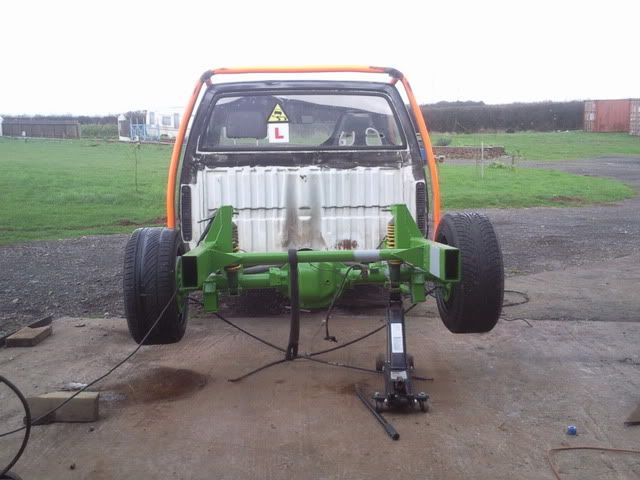 Then I moved on to the front suspension as I'm going to be running coilovers up there too
Anyway, to give myself some clearance between the anti roll bar (sway bar) and the steering I am moving the bottom ball joint from under the arm to on top, along with a 25mm spacer which is also going to give me an extra 40mm track eather side!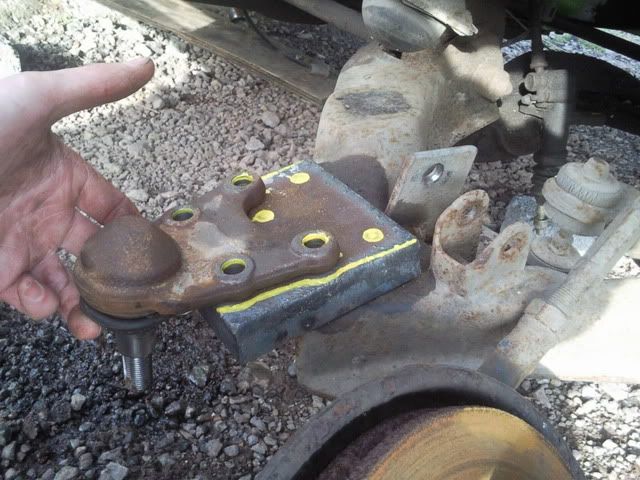 This is roughly where the shock is going to sit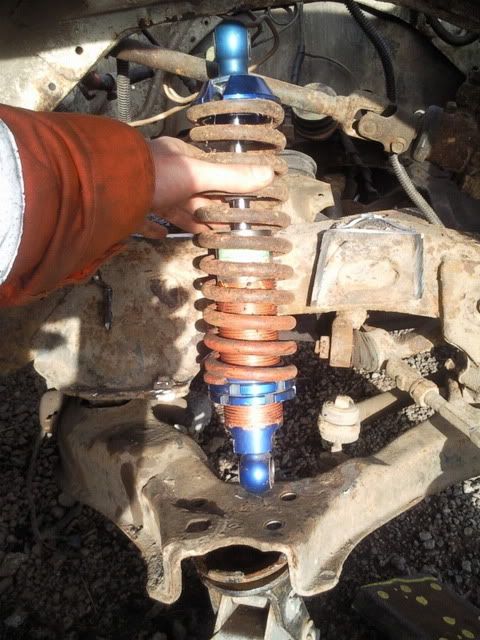 and the top mount for the coilover on the front end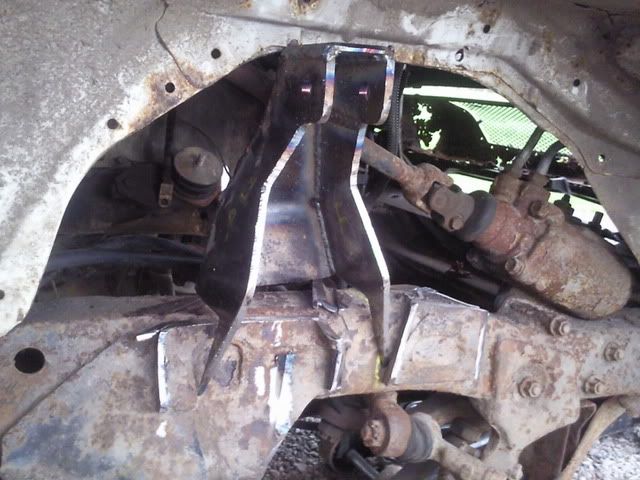 And the new top arms for the front which will mount eather side of the coilover: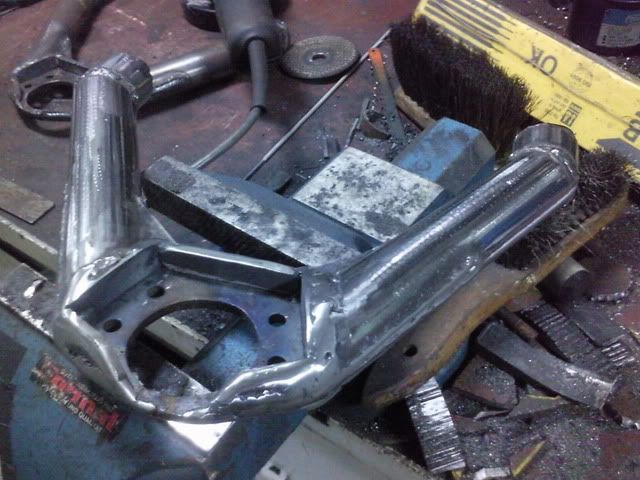 I've given the welds another going over so they are propper strong now and look prety sweet
all thats left to do is paint them and they are set to fit
Jono